[Git] Tutorial 2 - Building github blog in 15 minutes
by Dojin Kim
This is Tutorial 2: creating a github blog. Those who do have same result with original style skip to Step 2 Those who have different result read from step 1 :)
We have Problem in configuration</strong>
Step 1: Go to _config.yml
1) Check that your branch is set to master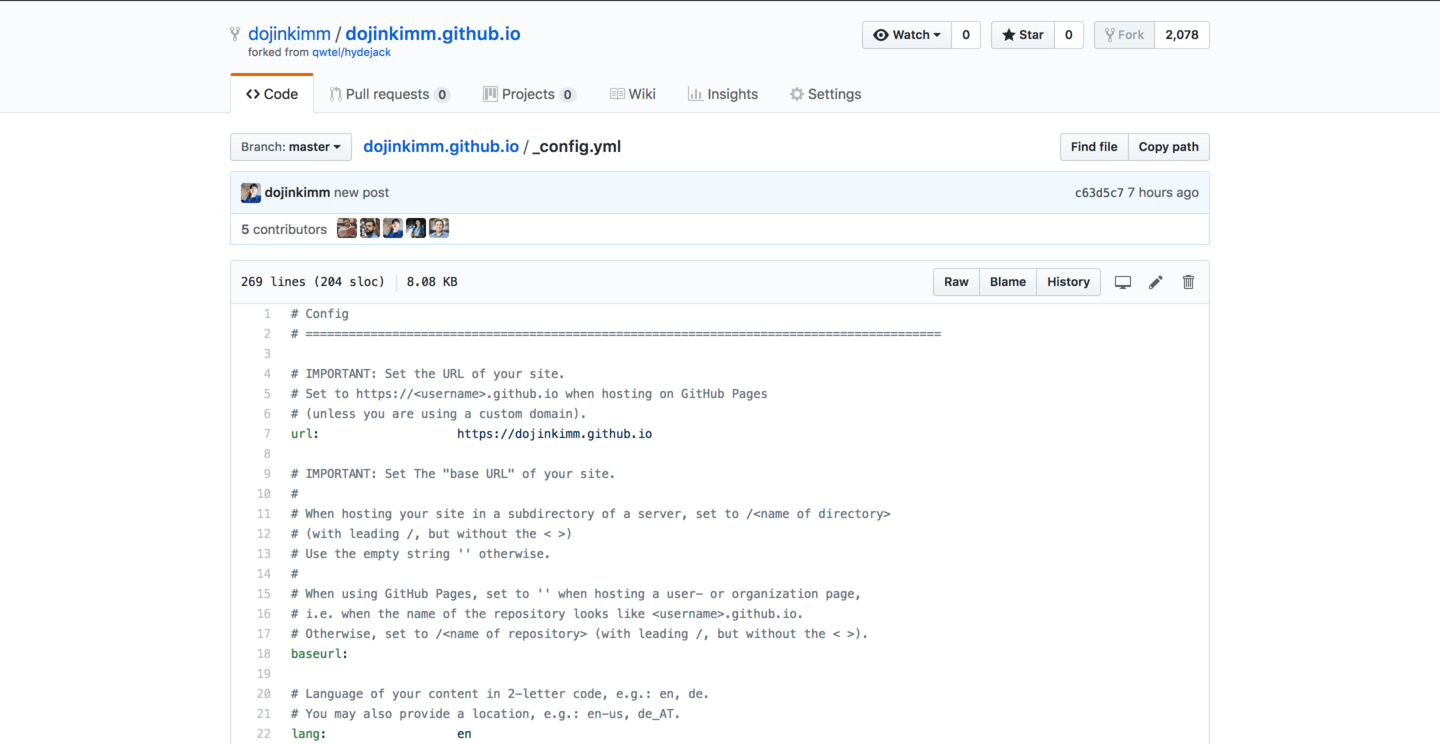 2) Click edit button which is in top right corner(icon is pencil)
3) Press Ctrl+F(Widnows), Command+F(Mac) and type "base" to find baseurl.
4) Delete data of base_url.
You can add other information such as description, title, tagline, and others but it is not necessary.

5) GO down and click commit changes.
Write what you committed or else automatically Update _config.yml will be written.
Get used to writing what you committed, so that you won't forget what was changed.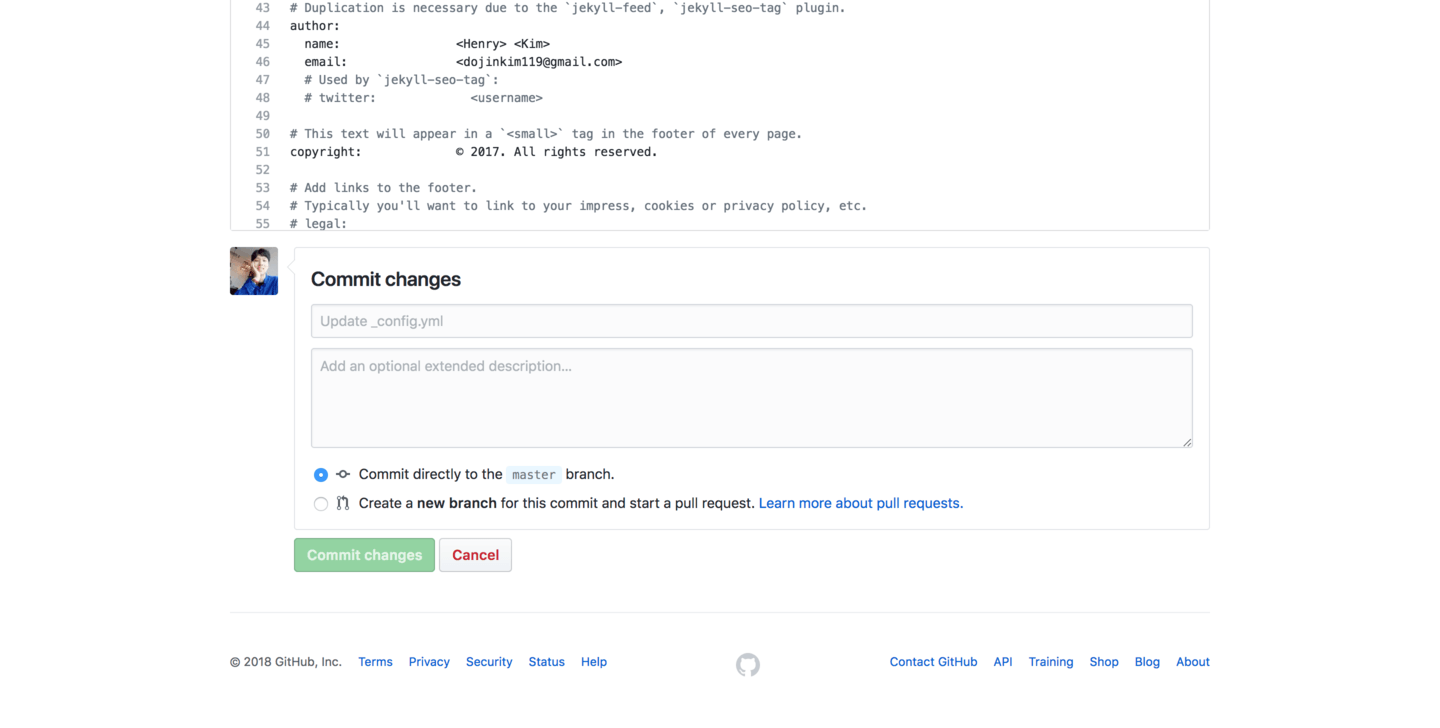 Step 2: Use Markdown Editor to make a post
I will show how to upload posts using markdown editor. I recommend Typora for Windows users & Haroopad for Mac users. Since I use Mac I will use Haroopad.

1) Go to Haroopad website.
2) Click Users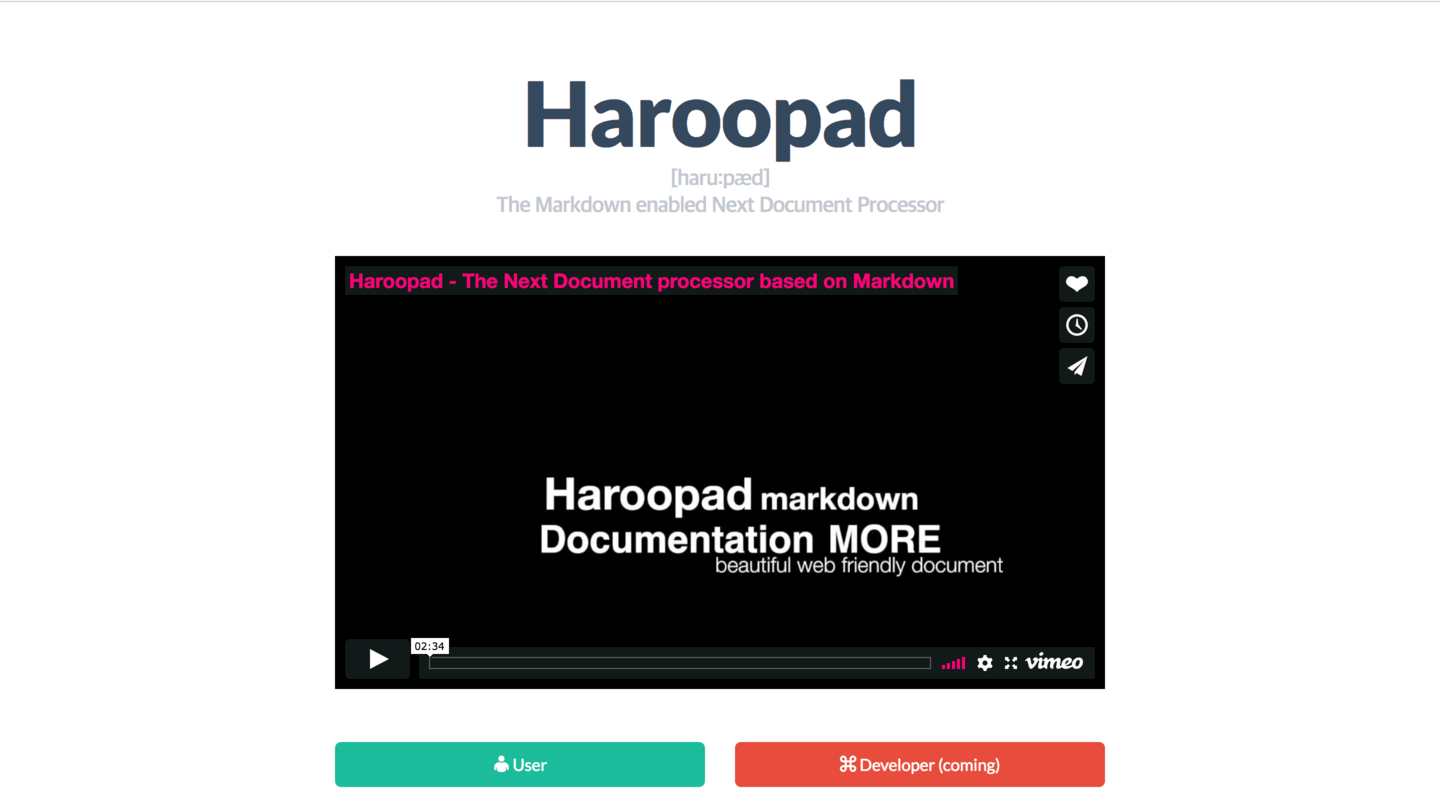 3) Scroll down and click icon that represents your OS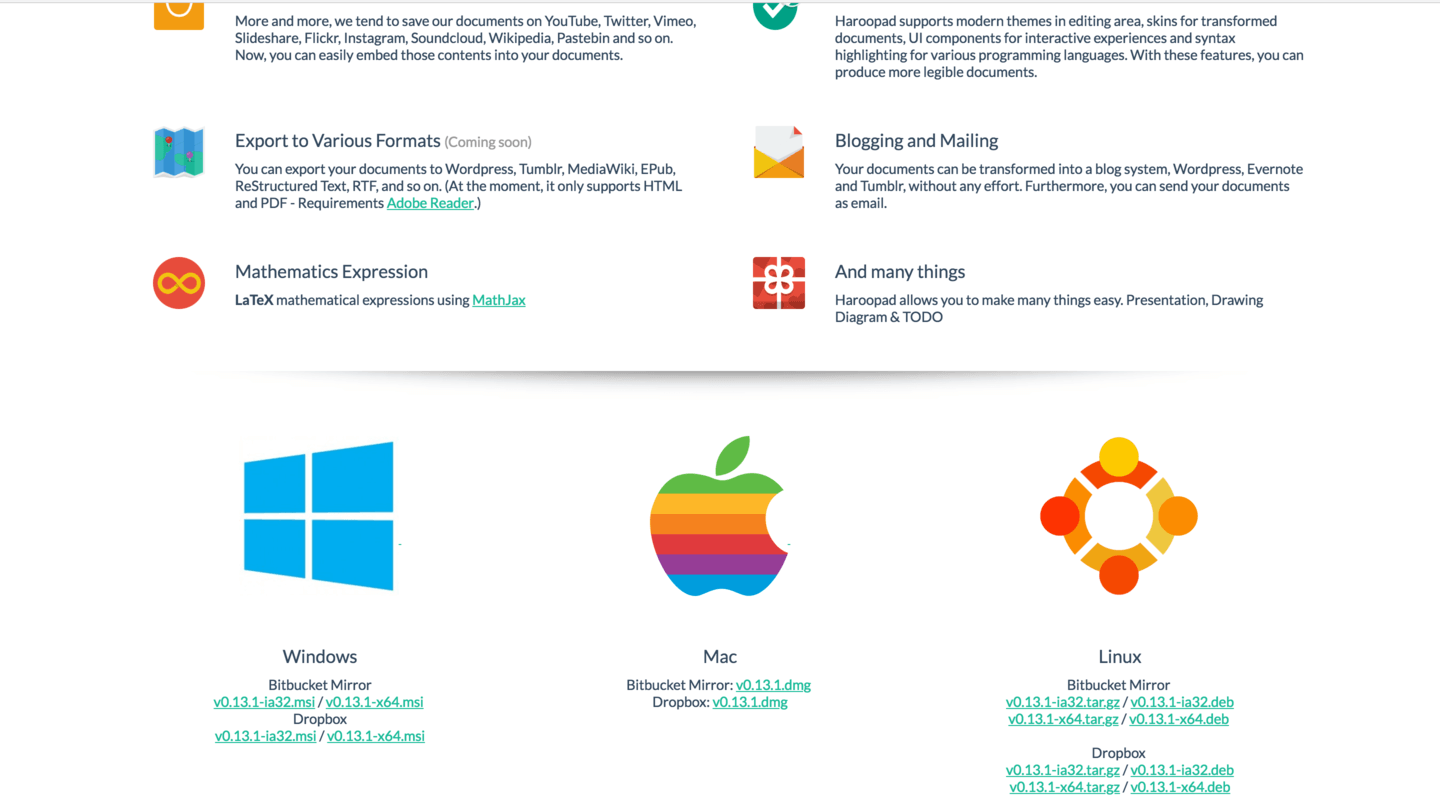 4) If you install you will see following screen.
Click a blue button that is on bottom right.It will show how you can add hyperlinks, make fonts bigger, emphasize and etc.
For example) Writing Bing will make the word bold like this - Bing
Congratulations!! You passed Tutorial 2!! Now you will learn how to write your post in Tutorial 3. Thank you for following all instructions